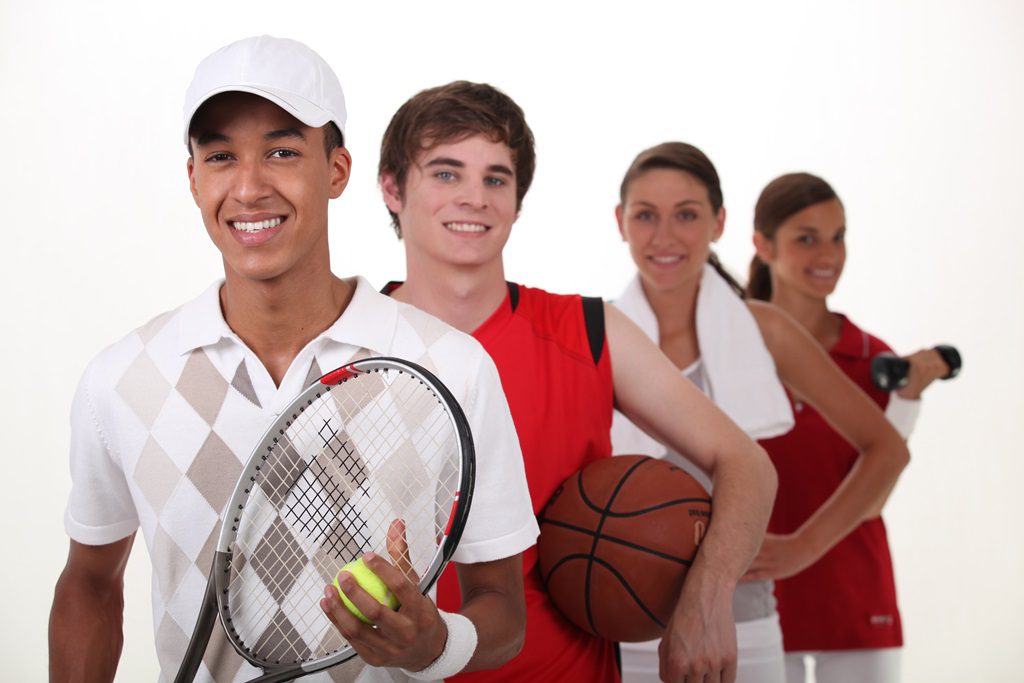 When it comes to high school sports in Lewiston-Auburn—and throughout all of Maine—the COVID-19 pandemic has made one thing very certain—that NOTHING is certain. There is good news, though, at least for the time being: Thanks to Maine now being second-best in the U.S. for containing coronavirus cases, high school sports are now freer to open in Maine than in virtually any other state. Here's what we know to date:
Maine Moves Ahead, Others Forced to Cancel
As of right now, Maine is among the 37 states still planning to have high school sports this fall. But virtually all high school sports around the country will start at least three weeks later than usual, and schedules will be severely modified. On July 21, 2020, The Maine Principals' Association Interscholastic Management Committee voted to further delay the start of the fall season until September 8 for practices, and September 18 for games. Most high school football teams in Maine will play 6 games in 7 weeks, rather than the usual 8-game season. That includes the two teams in the Lewiston-Auburn area with the greatest fan bases: Edward Little High School in Auburn and Lewiston High School.
Other High School Sports a Hodge-Podge
The Maine Principals' Association—which has had to be particularly creative and nimble during the COVID-19 pandemic—recently released updated Phase 3 reopening guidelines, which call for modifications of virtually all OTHER high school sports this fall, too. For example, the sports of soccer, field hockey, and volleyball will likewise play fewer games, with the maximum now capped at 10.  Cross-country running and golf, however—because they are held outdoors and therefore pose less of a health risk to participants and fans—will not see their schedules changed.
A Very Different Experience for Players and Fans
Even though Maine is—at least so far—fortunate enough to be planning high school sports for Fall 2020, we must understand that the athletic experience will be very different from previous years. Players and fans on benches or in the bleachers will likely be forced to space themselves out to meet social-distance guidelines. Or worse. Due to social-distancing guidelines set forth by the National Federation of High Schools in May, whether fans will even be ALLOWED at games is still actually being determined.
So Where Does That Leave Us?
As you can see, much about this unprecedented challenge is still tentative and/or TBA. As Mount Desert Island Athletic Director Bunky Dow recently told The Ellsworth American: "We all try to be optimistic, but realistically, we just don't know. We're in a spot where we have to wait and see."
When you are looking for real-world real estate knowledge and expertise to buy, sell or build a house in the Lewiston-Auburn area, we invite you to contact us.
About Maine Source Homes & Realty
Maine Source Homes & Realty is dedicated to helping you find your perfect home-ownership solution. Whether you wish to buy, sell, or build a home, Maine Source Homes & Realty invites you to benefit from our 48 years of trustworthy experience and expertise.